We have got some fantastic news for you and your sales team! We have created an educational portal that is filled with vital product information. The courses are completed via our user-friendly learning management system (LMS). This allows your sales team to go through the product information in their own time. 
The purpose our new training portal seeks to provide your talented team with is the skills, insights and knowledge needed to bolster revenue and make the growth of your business exponentially more attainable than ever before. 
It is packed full of features and boasts an array of benefits that we created to help your business grow and achieve its sales targets.  
We aim to continuously add features and programs to the learning portal, and will collaborate with you, our valuable Partners, in order to gain insight and feedback. 
In order to make this experience a smooth and exciting one we will ensure a partner account manager visits your premises or arranges a Video Call to demo, and will run through the user interface and answer any questions that your team may have.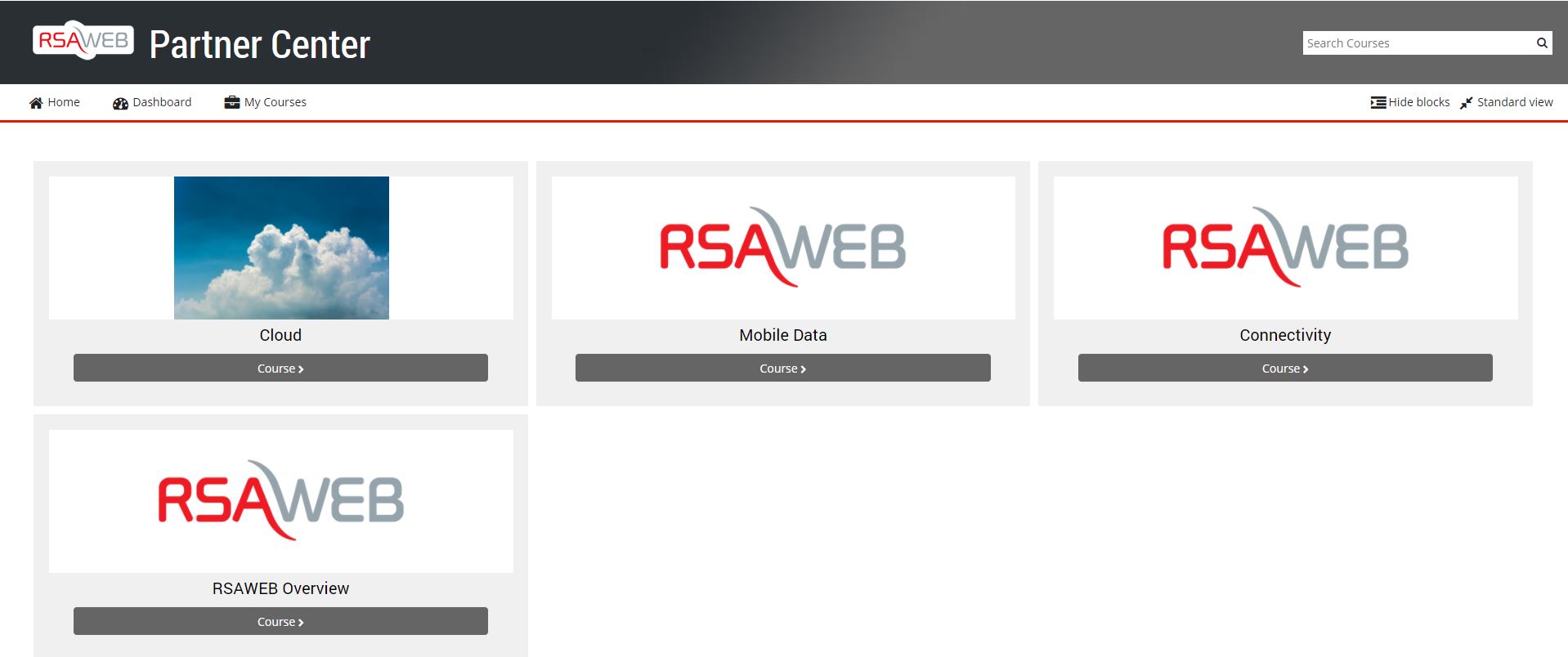 The Benefits Include:
Regular Training Sessions to Increase Product Knowledge    
They say that knowledge is power, and on our new Partner Training Portal your sales team can partake in regular training sessions that have been created to provide them with more knowledge around the products within our product stack, discovery questions, solution scoping, and essentially provide them with information around how to sell more! This will keep your sales team on top of their game so that they can help to grow your business in an ever-changing market. 
Staff Product Assessments to Identify Areas of Potential Improvement 
On our new Partner Training Portal, your sales team can take regular assessments that help evaluate their product knowledge, helping you identify areas that can be improved upon in order to ultimately empower them to sell our product stack to the best of their abilities. 
We all know that a good technical sales conversation can lead to more business opportunity, and this is where we help to upskill your sales teams. 
Learn New Selling Techniques 
Add skills to your team's repertoire of selling-techniques, enable them to continuously stay on top of the scaling needs that businesses have for our products, and help them evolve their abilities to find the right niches for the different businesses you service. 
Be Informed About New Products When They Are Released 
Stay abreast of all RSAWEB's products and services as soon as we release them. This means that you are at the forefront of technological innovation and able to offer your clients the best and most innovative solutions on the market, before your competitors. 
The
F
eatures 
I
nclude:
Central Dashboard  
Allows you and your sales team to view their recently accessed courses, receive overviews of the courses that they can take, as well as view and prepare for upcoming courses. 
Company Overview  
Our Overview page helps describe who we are as a business, details the services we provide – and more importantly what we can offer you as a new partner. 
Lesson Enrollment 
Enroll your team into courses that focus on the following products and their offerings – Cloud, Mobile Data and Connectivity. 
Search Tag Capabilities and Admin Features 
The Search Tag option allows your sales team to seamlessly navigate to the course or courses of their choice, while the Site Administration feature allows you to take control of their experience on our dashboard. 
Notification and Group Chats 
Get notifications when new courses are uploaded, as well as add your team members as contacts so that they can create group and private chats to share their findings amongst each other. 
Plan Timelines and View Upcoming Courses 
Our dashboard features a timeline tab so that your team members can view upcoming courses and activities to supply them with an overview of what to expect in terms of product importance. You can also assign dates to different tasks and set out an attainable timeline. 
Set-Up Your Logins and Get Access Today 
If you are looking to gain access to our new Partner Training Portal, please send an email to [email protected] so we can get you onboarded and supply you with the relevant logins for your teams. 
Click here to email our Support Team to get your logins created