Have you noticed how many pavements in your area have been dug up recently and how many of your friends are telling you about the joys of having Fibre at home? Why, you might wonder? Well, the main reason is that South Africa has commitment to developing Smart Cities and a mandate from our government to connect all South Africans to the Internet by 2020. The result has been a rapid roll out for us all.
The best part is, that the days of dial up (slow and dropped connections) are now gone and we can all say hello to fast, reliable and continuous access to the Internet in the comfort of our own homes – and at affordable rates.
At RSAWEB, as part of our commitment to connecting tomorrow, we have been providing homes with Fibre for more than two years and the uptake has been incredible.
Here's what some of our customers had to say: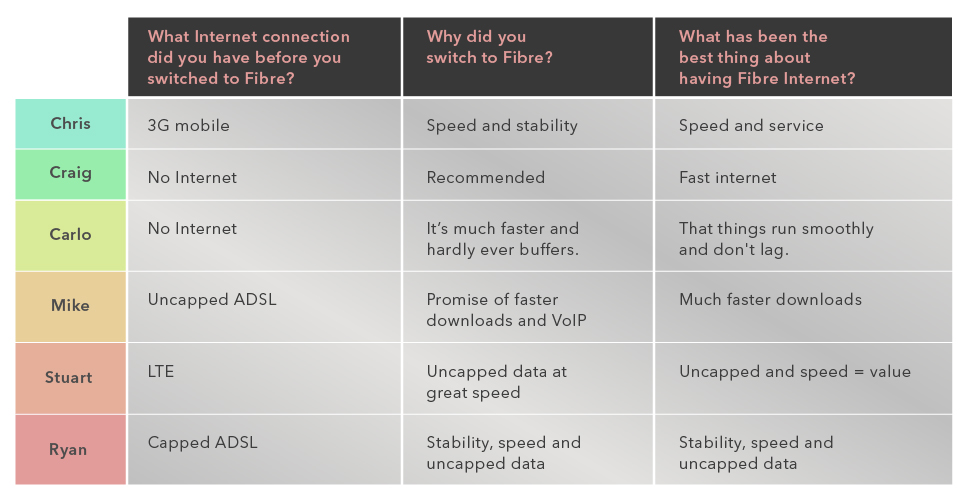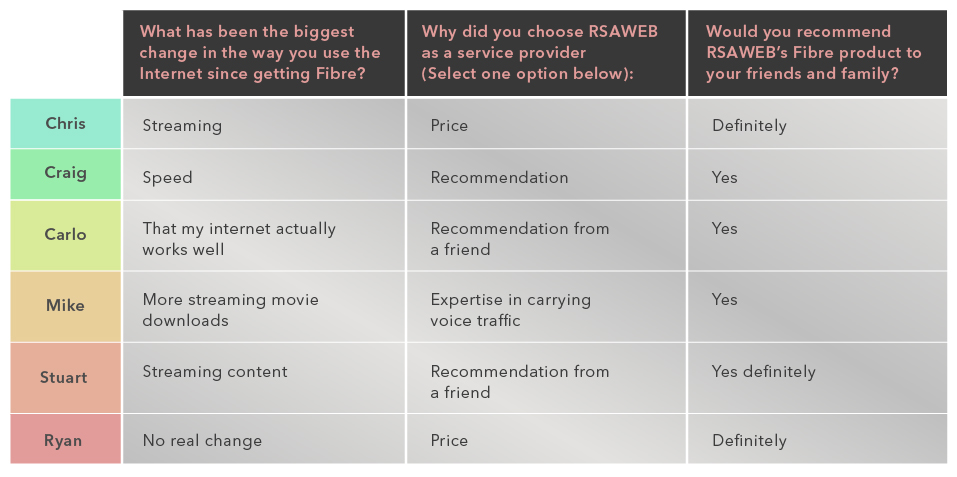 They say the best form of flattery is a referral and by the responses above, you can see that many of our customers have come to us via a recommendation  – and they would happily recommend us to others too! Plus, not only do we provide a stable and uncapped service, but a cost effective one too.
Our Fibre to the Home (FTTH) service is available in the Western Cape, Northern Cape, Gauteng, KwaZulu-Natal and the Free State, so you too can stream movies and music, enjoy uninterrupted gaming, video chats and faster downloads with high-speed internet in your home.

Go on, experience the joy for yourself and choose a package that suits you today!
For more information about Fibre to the Home or to find out if it is available in your area contact one of our consultants on
087 470 0010 or [email protected]