It was by blog post on the 25th of March, 2014, that Facebook announced their agreement to purchase Oculus VR for over R21 Billion, compiled of approximately R4,2 billion in cash and R17 billion in Facebook stock.
"Facebook's move – essentially signalling the arrival of virtual reality into mainstream digital life – will have far greater implications for business in general and sustainability in particular," writes founder of Sustainly and the author of the Social Media Sustainability Index, Matthew Yeomans, "… already, brands and digital agencies are licking their lips at the various immersive marketing experiences they can serve up."
What is the Oculus Rift?
The Oculus Rift (OR) is a virtual reality head-mounted display, invented by 21 year old Palmer Lucky and currently being developed by Oculus VR. Lucky is proof that youngsters are changing the world as we know it. Through his involvement as moderator in the Meant to be Seen (MTBS) 3D's discussion forums, Palmer came up with the concept of creating a new, more effective and affordable head-mounted display than those currently on the market.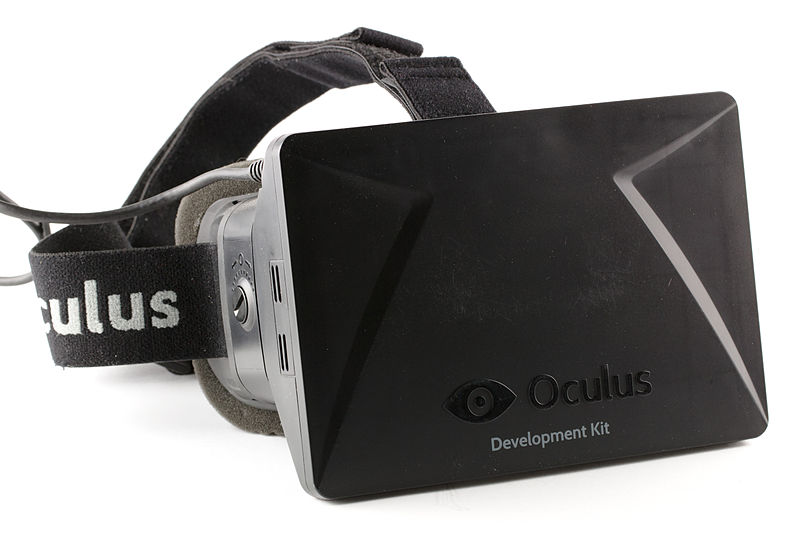 Oculus VR managed to raise around R973 million for development during their time as an independent company, and we can expect to find consumer versions of the Rift later this year, or early in 2015.
Business Uses for the OR:
Entertainment:
The OR has already made a hit in the gaming industry, as have 5D Theatres. It's only a matter of time before films can also be experienced from a 3D virtual perspective.
Tourism:
Planning the perfect holiday will be so much easier once travel agencies can give you virtual tours and teasers of your destinations.
Property Development:
Investors will no longer have to use their imaginations to get an idea of what a property will look like on completion, instead developers can give virtual tours of their projects.
Psychology:
In 2005, Researcher Albert Rizzo from the University of California's Institute for Creative Technologies developed 'Virtual Iraq' in order to help soldiers recover from ordeals and Post Traumatic Stress Disorder. The OR will definitely find a few uses in the health sector.
Education:
It won't be long until the OR will allow users from across the globe to attend the same virtual classroom. This could allow universities to take on more students per year, allowing for a substantial educational boost worldwide.
Demonstrations:
Imagine the ease of studying something as complex as surgery or mechanical engineering with the help of virtual demonstrations and simulations. Similar technology is already utilised to train pilots. Promotions and trade shows will also be an OR hotspot with exhibitors advertising their product via virtual experiences.
Art:
New virtual spaces and venues will form where you can view artworks and designs from the comfort of home, and perhaps even the birth of a new virtual art movement.
"But this is just the start," Mark Zuckerberg explained in a post on Facebook, "Imagine enjoying a courtside seat at a game, studying in a classroom of students and teachers all over the world or consulting with a doctor face-to-face — just by putting on goggles in your home."
Can you imagine the possibilities?
You can also look at 7 Tips for Using Oculus Rift at Your Next Trade Show, if you're already planning to make use of your first Oculus Rift.
However, it's not all good news. With new development comes change, and in the case of the Oculus Rift some jobs may become more redundant. For example, should the OR take over the education sector many teacher may lose their jobs. There's also the potential side-effects, usually due to excessive use, that can leave a user nauseous and disorientated.
In the same breath, technology developments also create thousands of new careers on a daily basis; from website and program developers to graphic designers and social media managers, and soon, Virtual Reality Programmers…or is that Creators?
One thing is for certain; the world is changing and we will soon be experiencing the fastest technology revolution in history.