If there's one thing we can all agree on, it's that receiving slow internet speeds is extremely frustrating! In order to try and get to the bottom of things, we first need to complete a thorough set of speed tests to see if you are actually receiving slow speeds, or if there is another issue affecting your online experience. 
What Speeds You Should Expect To Get
Depending on what RSAWEB Fibre package you have, these are the speeds you can expect to receive without any external factors affecting them: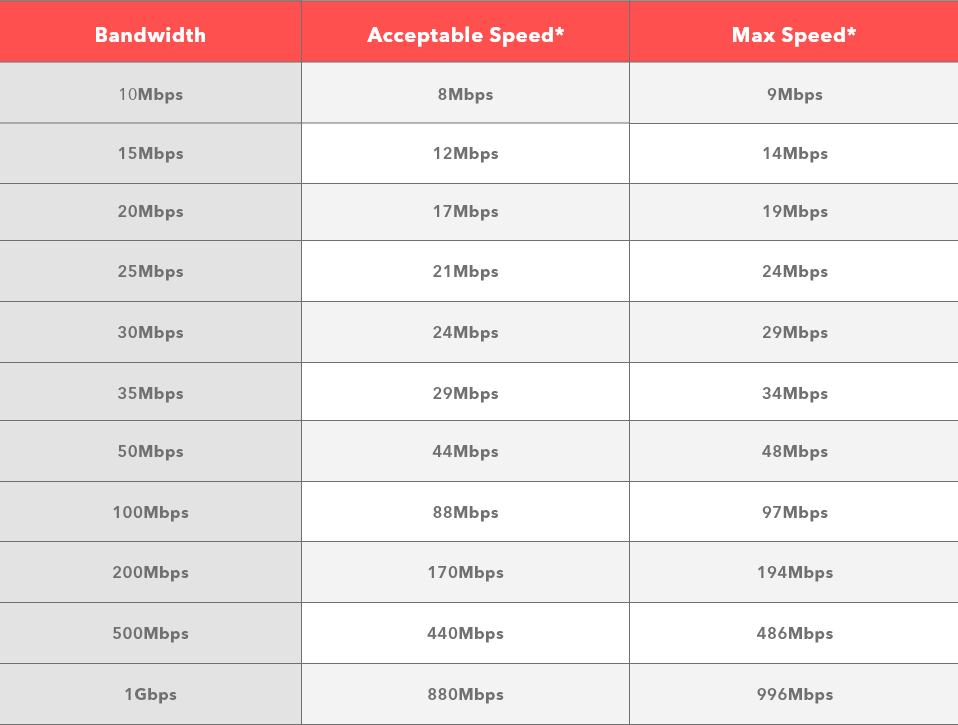 The above table is a good gauge to see what speeds you can expect from our world-class Fibre connectivity.
An Easy Troubleshooting Guide To Resolving Speed Issues
First things first, you need to use a Speed Test site that will give you the most accurate results. We recommend using: https://speed.rsaweb.co.za/
Step 1
Have a look at our Network Notices page and make sure that there isn't an active or unresolved outage in your area. You can view them by clicking here.
Step 2
If there isn't an outage in your area, reset your router and your ONT device (the small box connected to your router) by turning them off for a few seconds, then back on again.

Step 3
Before we run a speed test, you need to ensure that you only have one device connected to the network – that means removing your cellphone, tablet, smart TV, and other connected devices from the network.

Step 4
Run a speed test. To get the best results, use an ethernet cable to connect your ONT (the small box connected to your router) to your laptop.

The Results:
Before concluding whether or not you are receiving slower speeds than expected, you need to understand that your Fibre package has acceptable tolerance of approximately 10%. This means that you can expect to receive 10% faster or slower Fibre download or upload speeds at any given time – compared to what package speeds you bought from us. This is the industry standard.