In today's world of technology and innovation, it is critical that companies offer their customers a great website experience or run the risk of losing their business. Businesses have to become more innovative in their approach to online services and solutions, in order to keep up with the pace of this fast-moving and ever-changing environment.
As the demand for online services such as, banking, booking services, shopping and more, increases it is becoming clear that businesses need a secure, scalable, reliable and fast solution to keep up with demand. This is where RSAWEB's Enterprise Cloud(Virtual Data Centre) can help.

Enterprise Cloud(VDC) provides companies with the benefit of having a Virtual Data Centre without having to own the infrastructure that comes at a high cost. Providing an environment that is infinitely scalable, super-fast, secure and reliable, with built-in redundancy cloud-based software such as Enterprise Cloud is now a necessity rather than a 'nice to have'. Enterprise Cloud also offers a team of experts to provide hands-on technical assistance where required.
Thanks to Enterprise Cloud, companies like Publicis Machine and Nurun are able to design bespoke solutions and constantly innovate to help their clients remain at the cutting edge of their industries.
Websites that have high traffic on a daily basis need to ensure there is a ready flow of new content on their sites and therefore they often rely on a team of contributors to produce this content. These contributors need to be able to work as efficiently as possible to ensure the website is always up-to-date. Thanks to the high performance of Enterprise Cloud, contributors can seamlessly update the backend without causing a bottleneck or slowing down the website.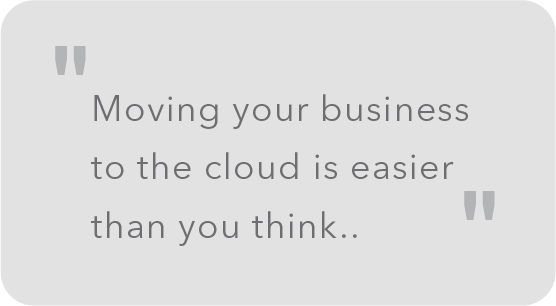 The high performance that is offered by Enterprise Cloud (VDC) is what allows Moneyweb's technical team to respond quickly to sudden website traffic increases. Maroela Media found that by moving to the cloud they were able to increase their website traffic as well as reduce their journalists stress and frustration.
Moving your business to the cloud is easier than you think. Once the paper work has been completed, you will receive your access details and are able to start deploying services right away, as was the experience for airline giant, Comair when they transitioned to Enterprise Cloud (VDC).
Being in the cloud makes business sense. For more information on RSAWEB's Enterprise Cloud (VDC) or to schedule a demo, contact us on 087 470 000 or email us on: [email protected]