WHO WE ARE
Established in 2001, RSAWEB is a fast-growing and highly innovative Internet Service Provider. We specialise in Cloud infrastructure, Enterprise Connectivity, Mobile Data Management and Fibre To The Home. Our focus is on helping customers succeed online by leveraging technology to increase revenue, manage risk and contain costs. Having invested heavily in infrastructure, RSAWEB has built a strong presence in South Africa and Internationally with data centres in Johannesburg and Cape Town, and POPs (points of presence) in London, Europe and the USA.
INVESTING IN PEOPLE
We are committed to developing our people and community.
THE RSAWEB STORY
Our Directors shared a vision to create a company that prides itself on modern simplicity and excellent user-experiences on its journey to become as one of South Africa's top Internet Service Providers.
2001
RSAWEB is born out of its founders' frustration with the lack of quality Internet services in South Africa.
2002
Locally hosted Web Hosting services are launched.
2003
ADSL services are launched and South Africa's Internet Landscape changes as homes are online 24/7.
2004
We hit a growth wave and lease larger offices, employing tens of new staff members.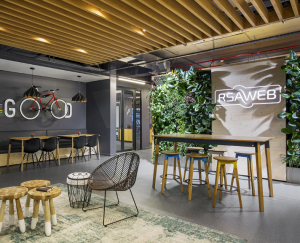 2005
Our first owned Data centre is constructed and brought online.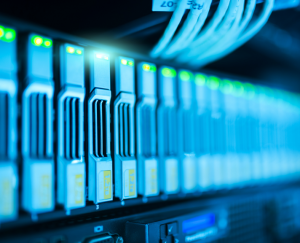 2006
The Hosting business grows to ten racks in a very short time.
2008
The RSAWEB Cloud is launched. A first for South Africa, anyone can purchase locally hosted cloud capacity per hour with a credit card.
2009
A second larger, Data Centre in Cape Town is launched.
The RAMP Foundation is established to give back to the emerging startup community in South Africa, to inspire others to start online businesses.
2010
The RSAWEB Partner Program launches.
2011
TEN YEAR ANNIVERSARY!
Data centres and POP's connection with multi-gigabit fibre rings between Cape Town, Durban and Johannesburg.
Fibre to the Business services are launched.
Launch of consumer and business microwave services countrywide.
2013
MyRSAWEB V2.0 is launched. We become the first ISP to offer per hour billing for cloud server resources on demand.
2014
Managed WordPress hosting services are launched.
High-speed Fibre services are expanded to service most of Cape Town, Johannesburg and Durban business locations.
2015
We extend our Cloud offering by adding Solidfire guaranteed IOPS storage services.
RSAWEB Mobile launches, in partnership with MTN.
2016
Fibre to the Home launches on most networks offering homes up to 1Gbs uncapped Internet access countrywide.
2017
RSAWEB formalised our active partnership with Veeam as our software for BaaS and DRaaS.
2018
Partnerships with AWS, Cloudflare and New Relic boosts our multi-cloud and SaaS solution offering.
2019
We launched our FTTH special giving our customers a free mini-UPS and saving them from #loadshedding.
Mobile Management Portal V2 is released to allow companies an easier way to manage mobile data.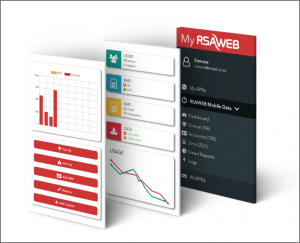 2020
The In It Together fundraising campaign was created in order to keeps mums and their newborns connected to their loved ones during the COVID-19 pandemic.
CHECK YOUR HOME ADDRESS FOR AVAILABILITY