When it comes to internet access for your Business, a standard home ADSL connection is often not enough. Your business needs more reliability, less latency and no chance of ever being disconnected.
High Quality Connection
Enterprise grade unshaped, unthrottled bandwidth ideal for business use.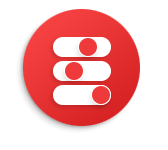 Simple Online Management
Our custom-built online management control panel makes managing your Internet easy.
Product Choice
Our Business ADSL comes in capped and uncapped varieties, to suit every need.