Caxton & CTP Publishers & Printers Limited, is recognised as one of the largest publishers and printers of books, magazines, newspapers and commercial print in South Africa. Publishing a number of newspapers and magazines, Caxton employs approximately 5 500 employees and has over 40 different divisions within the business, all of whom have varying mobile connectivity needs.
"It was fantastic. It was all automated which meant we didn't have to create 100s of accounts for our employees. This saved a lot of time and meant all we had to concentrate on was maintaining the system going forward."
The question therefore arose of how to manage these divisions and ensure that each has the ideal mobile connectivity solution to suit their needs. Derek Kennedy, Operations Manager at Caxton said: "We have been finding it increasingly difficult to manage all of our employees' needs to ensure that they have fast and reliable Internet access while working remotely and to also monitor their data and SIM usage."
Derek went on to explain that one of the key performance areas that Caxton needed a solution for, was their reporters out on the field: "Being the first to post a breaking news story on our website means much higher website traffic, better-informed readers and happier advertisers. The only way to achieve this is to ensure that our reporters out in the field are able to quickly share the story online or submit it through to our head office for review. As one can imagine, the need for quick connectivity becomes crucial."
A number of the Caxton team members are also often out on location for photoshoots or at client meetings, and in these cases a fast Internet connection is needed to help with searching the web for inspiration, stock photography, demoing artwork or simply to enable the freedom that those in a creative industry require.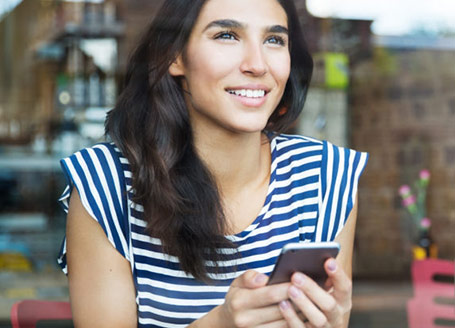 Some employees have almost no branch that they call home; constantly on the move from one location to the next, completing audits, giving training or presenting financials on the go. As Derek explains, "Coffee shops, airport lounges and randomly located Wi-Fi hotspots are great, but each of these come with their own limitations in terms of speed and data limits, often restricting how well work can be done in the limited time between flights, meetings, etc."
As with most South African businesses, Caxton is facing the additional challenge of load shedding. "With load shedding becoming a part of everyday life, we have had to get creative about how we keep our operation running, especially when electricity is down for hours on end at a time", says Derek.
Caxton was therefore looking for a solution to the various problems outlined above while being able to supply their business divisions with fast, reliable Internet without the addition of hours spent on extra resource management and infrastructure. This is where RSAWEB was able to help. Having access to fast mobile data with a reliable connection and without harsh restrictions ultimately enables Caxton's staff to get the job done faster and more simply.
"The reporting functionality takes all of the work out of this for me, and I can quickly send it on to each of the division heads to make sure payment is made for their data usage."
Additionally, thanks to RSAWEB Mobile Data and fully charged laptops, work doesn't have to come to a grinding halt every time Eskom flips the switch and cuts the electricity.  The average laptop has 5 hours or so of battery life while the mobile devices can last 15+ hours with continuous use. This is enough to outlast even the longest load shedding sessions which tend to last between 2-4 hours in most areas.
After carefully assessing Caxton's needs, RSAWEB implemented the following solution: providing 40 different business groups with a total of 550 SIM cards, 434 unique user accounts and a 350GB connection up to 21,6Mbps with a total of 1.5TBs of data allocated. All of this was set up with a simple and easy to use management system, enabling Derek to manage the 450+ SIM card connections across the business himself.
As Derek notes, "Once all the user accounts have been setup with the caps needed and usage notifications, it just becomes about maintaining things when employees leave, join or lose SIM cards. Thankfully, mobile data connections are more reliable than ADSL so there is little to no daily support/technical issues with the product."
Derek explains how the data for each of these devices is managed: "We started off by giving everyone a monthly bandwidth cap of 3GBs and adjust it via the easy to use online control panel for each user as we need to."
RSAWEB's online control panel allows one to increase monthly data quickly and easily and you are also able to pool data, ensuring that no one in the business suddenly goes offline if they exceed the committed monthly data cap. "We over-allocate quite a bit; four times more than our monthly data bundle, but the average across all divisions remains quite consistent and we don't see any sudden jumps in usage. Some employees use every MB and get capped each month while others connect once or twice with little usage.  We have users with monthly data caps of as little as 1GB per month and others with as much as 15GBs" added Derek.
Caxton was originally getting by with just a few SIM cards that were needed by employees. However, the demand grew as more and more employees realised that mobile connectivity was an option. Caxton soon found that managing SIM cards and users individually was impossible and that giving a user a data cap that couldn't be changed for 2 years (during the contract period) was causing a number of problems. Ultimately, the biggest cause for concern was the lack of visibility: "We needed to know how many SIM cards we had and how much data was being used at any given time" said Derek. "We used to manage our SIM cards, users and caps on Excel spreadsheets, which was our only option at the time with no control panel."

Caxton looked at a number of other solutions from local service providers but found their offerings expensive and difficult to manage. Despite an ultimately unwarranted concern that it might be difficult to move all the users across to RSAWEB, Caxton made the decision to move. RSAWEB collected all of the SIM cards together, noted the device requirements and assisted through the migration. The original Excel spreadsheet with over 400 user accounts and their details were all loaded seamlessly onto the control panel and, as Derek says, "It was fantastic. It was all automated which meant we didn't have to create 100s of accounts for our employees. This saved a lot of time and meant all we had to concentrate on was maintaining the system going forward."
With numerous different business divisions all making use of the SIM cards, Derek is able to auto-generate SIM and user reports for each of the various cost centres within the business, ensuring careful management and easy reporting. Derek notes, "The reporting functionality takes all of the work out of this for me, and I can quickly send it on to each of the division heads to make sure payment is made for their data usage."
The easy to use online control panel also assists Derek in quick and easy daily management tasks, removing the need to contact RSAWEB every time a minor tweak needs to be made. "With so many SIM cards and devices out, I'm always having to make minor tweaks.  Lost SIM cards, lost devices, new employees joining, employees leaving the group, users getting capped, users needing an extra SIM card, and the list goes on. Luckily with access to the online control panel, I rarely have to contact RSAWEB directly and I can manage my users myself", says Derek. "The daily usage graphs and top users on the dashboard are also incredibly useful as these allow me to see if there is any irregular activity or if users are getting capped too quickly."
As a result of implementing RSAWEB's mobile connectivity solution, Caxton has enabled their employees to continue working remotely while on location at a shoot or while traveling for work, ensuring the company remains ahead of their competitors in terms of news reporting and response times. The business rapport within the market increases and they have been able to establish themselves as industry leaders, all while easily managing the usage of over 466 SIM cards in various locations across the country.