Innovative and award-winning software Development Company, GreatSoft provides cutting-edge cloud-based software solutions (CRM, Payroll and Cloud Document Management) to businesses so they can be more secure, more efficient and more profitable. They have become one of the true South African Cloud application leaders in their market – and they have done all this utilising RSAWEB's Virtual Data Centre (VDC) service.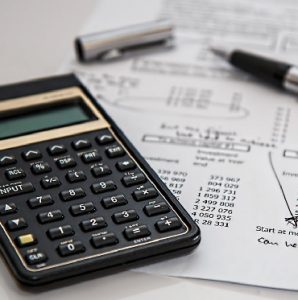 Beginning with only two Virtual Machines, GreatSoft now manages their own production environment of 18 Virtual Machines across two data centres, with Disaster Recovery Systems and Advanced Security in place. And, what started out as an add-on service to their customers has now become a business entity on its own, with almost 200 clients using their products in the Cloud and more than 1000 users utilising applications on a daily basis.
We spoke to GreatSoft's Cloud Hosting Manager, Roelof Botha, to give us a little more insight into their offering and the reasons why they use our service.
Reason 1
"Our CRM solution is a feature rich, all-in-one product, that empowers customers to manage the time captured for professional services and bill clients accordingly through workflow processes and graphical dashboards. It is also able to deliver Income Tax Management and Secretarial services to their clients."
"If one considers how expensive it can get to purchase on-premise hardware and having to maintain these systems, using VDC we are able to deploy to end users at a much lower cost. And because we are using the service, our customers are able to have access from anywhere across the globe and process in real-time – making it a true Cloud application."
Reason 2
"Our Cloud Document Management (CDM) solution allows for secure exchange of documents online through a portal that features electronic signing of documents, client surveys and automated e-mail notifications and more. With the POPI (Protection of Personal Information) act looming, this is an absolute no-brainer for all companies to exchange documents with their clients, safely over the Internet."
"VDC has been a boon for this product as it's enabled us to expand our reach and cater to a more diverse market. There is no need for on-premise installation or workstation setup, and due to the storage-hungry nature of Document Management, it has enabled us to scale resources at an instant to cater for rapid growth."

Reason 3
"Featuring Leave & Expense Management, Employee Self Service Dashboard, Bookkeeping system and HR module integration, our Payroll solution is ideal for SMEs to international firms. The product also integrates with our CRM product and is a complete multi-tenant solution."
"VDC has provided us with the capability to configure a system that allows anyone to deploy a payroll system by using our web-based wizard, instantly. This is a game-changer for us, and the market."
Reason 4
When asked which of the VDC features offered by RSAWEB GreatSoft finds most useful, Botha said:
"There are so many positives that come to mind, but the best has to be the relationship that we have built with RSAWEB over the last 5 years. They understand our needs and know our customer base. We pride ourselves in the relationships we build with our clients, as this is the most valuable service we can deliver. RSAWEB is doing for us, what we strive to do for our clients. BUT, if I had to pick a VDC feature, it would have to be rapid scalability. Effortless!"
You too can create a scalable solution in a safe and secure environment with VDC and make your business flourish.