English One is an English Language training company based in Cape Town. The company specializes in teaching non-English speaking individuals to speak English using the latest technologies and an innovative curriculum.
"our Internet speed is better, but mostly the constant and reliable connectivity is what we appreciate the most."
English One integrates eLearning into the English courses that they offer students through a program called LEAD (Learn. Explore. Assess. Develop). With LEAD, students are given the opportunity to take their English studies deeper by making use of the latest online learning software.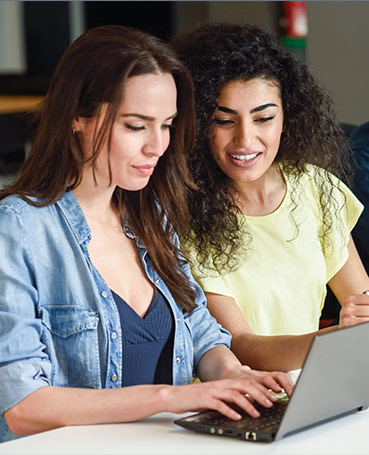 English One's students therefore all require and expect a level of modern facilities as standard including fast Wi-Fi, up-to-date computers and a state-of-the-art Listening Lab and Media Centre.
The English One team regularly makes use of streaming video and audio in their classes to assist them in their teaching while the students browse the web to view various learning resources and as a result, the company needs to have a fast and reliable Internet connection.English One found that their previous Internet Service Provider was unreliable, with the connection regularly dropping or being too slow for the team to use as they required. They therefore decided to move across to a lightning fast fibre connection supplied by RSAWEB. In early to mid-2015 English One migrated their business across to RSAWEB's City Fibre. City Fibre provides businesses located in and around major cities in South Africa with a high speed, low-cost Internet alternative for companies.
Ian Coleshaw, English One's Managing Director notes; "the process to move across was seamless, painless and fast and we now have a reliable and steady Internet connection with good speed which is exactly what we needed."
By implementing City Fibre, English Once has been able to save their employees valuable time as they are able to access the information they need without having to wait for a site to load or a video to cache. "We were looking for something fast and reliable and that is what we got," says Coleshaw, "our teachers are now able to stream content in their classes which has made a world of difference."
"I would highly recommend RSAWEB's City Fibre to other businesses," says Coleshaw noting "our Internet speed is better, but mostly the constant and reliable connectivity is what we appreciate the most."