Making a name for yourself in the fast-paced and fickle online media world isn't easy but William Mellor has managed to succeed in doing just that. The name you might recognise however isn't William Mellor, but Seth Rotherham, the slick online personality that Mellor created when he started his blog, 2oceansvibe.

The blog was created as a way for Mellor to share humorous stories about his life and experiences in Cape Town and became so popular that he won over 15 Blog of the Year awards. Adopting the mantra; 'work is a sideline, live the holiday,' Mellor is an example of how to make it as a successful Internet entrepreneur on your own terms.
"the slickness and speed of the services are quite obvious, with quick turnaround and agile solutions."
Over the years Mellor has successfully built the 2oceansvibe brand into a multimedia online platform with a loyal audience. 2oceansvibe is now an online media company sharing all the latest news in business, politics, entertainment and technology. The primary platform, 2oceansvibe News, speaks to up to half a million unique readers a month and is the biggest solely owned online news publication in South Africa. Added to this is 2oceansvibe Radio, launched in August 2010, which enjoys massive social media traction and thousands of podcast downloads every month.
The 2oceansvibe team of over 20 staff work to consistently high standards to ensure their dedicated audience stays captivated. It is important that the team are able to consistently upload quality content that ensures site visitors stick around – something they succeed in doing as the site currently has an average page view time of about 4 minutes a session. Never content with complacency Mellor has also founded many other businesses and projects including Get Jet, Daddy Cool Trading, Malawi Cane, Drone Photo, and co-founded OurHood.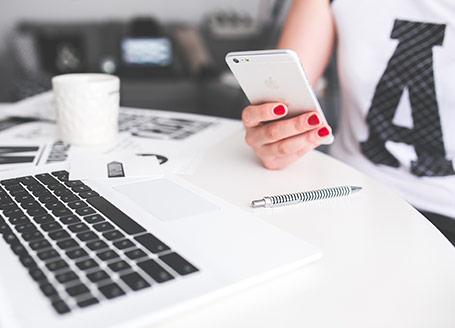 Always on the move and constantly adapting to the fast-paced online environment, it is no wonder that 2oceansvibe Media needs a practical hosting solution that can keep up with its high traffic demands. We spoke to Mellor about why he adopted RSAWEB's Cloud Servers to host the 2oceansvibe platform.
World-class solutions with local support
For many years 2oceansvibe was using a web-based hosting company that was located overseas. RSAWEB suggested forming a partnership that would enable 2oceansvibe to host their servers locally. Mellor notes; "RSAWEB approached us and suggested we form a partnership and that I would be pleased with the service. I was and still am!"
2oceansvibe adopted Cloud Servers, the simple online management service that comes with on-demand pricing to help you manage your cloud server infrastructure and cut out the hassles of dealing with physical hardware. Cloud Servers put you in control, giving you access to fast, secure, scalable and highly redundant servers.
Cloud Servers have a proven track record and are trusted by thousands of cloud server owners using petabytes of storage and terabytes of RAM. The custom-built, feature-packed MyRSAWEB control panel makes it easy for businesses to control and manage their infrastructure, servers and projects.  Real-time server status allows businesses to know the health of their environment at a glance, helping to identify memory or space issues immediately. Added to this, the flexibility of the system allows you to scale up and down as needed with hourly or monthly billing options, starting at just R0.27 per hour, giving you the most bang for your buck!
"our needs are ever changing and we need a versatile solution that can change with us – as our audience fluctuates."
Fast, secure and scalable
Since implementing RSAWEB Cloud Servers 2oceansvibe has seen a change in the performance of their system. Mellor comments that; "the slickness and speed of the services are quite obvious, with quick turnaround and agile solutions."
With Cloud Servers in place, 2oceansvibe can rely on RSAWEB for online back-up, security, and support. The flexibility of the system, automated disaster recovery and access to a team of experts allows 2oceansvibe to keep delivering quality content to their audience. Further to that Mellor says; "the biggest advantage of implementing RSAWEB's Cloud Servers has been the rapid rollout and the maintaining of service levels as the uptake grows."

Keeping their finger on the pulse of this rapid moving and the ever-evolving environment is tricky at the best of times, but the agile hosting solution provided by RSAWEB helps keep 2oceansvibe leading the pack ahead of their competitors. Working in this exciting space and staying relevant means that being adaptable is the key to survival. Mellor sums it up by saying; "our needs are ever changing and we need a versatile solution that can change with us – as our audience fluctuates."
RSAWEB is continuously working on our custom-built management control panel to make sure managing your Cloud Servers is as easy as possible. With Cloud Servers, you can control your spend and ensure your websites and applications are high performance.
To find out more about Cloud Servers contact us today on 087 470 0000 or [email protected].