Launched in 1987, GreatSoft is an award-winning CRM company specializing in supplying an integrated, cloud-based 'practice management' software solution for businesses. The GreatSoft software assists businesses with, amongst other things, a number of financial processes including centralized billing, invoice generation, simplified eFiling of tax returns for SARS and automated production of financial statements, helping clients to minimize the time needed for administrative tasks and maximize the time available for billable services.

As GreatSoft state on their website: "Our software saves clients 4-12 hours or R5 000 per employee per month, and clients typically realize a return on investment (ROI) within six months."
Located in Cape Town, Johannesburg and Durban, the GreatSoft team prides itself on being one of the early adopters of publicly hosted cloud options which allows their software to be uniquely flexible to suit their clients' needs. Cloud also enables their product to be adapted to country-specific compliance standards and regulations. This agility has attracted top local and international clients, including KPMG, Deloitte, EY, Moore Stephens, Grant Thornton, and Mazars.
"Since moving to RSAWEB's Enterprise Cloud, we are now able to support clients instantly and analyze information without having to wait for remote access to be granted or data to be shipped to GreatSoft offices."
A need to be in the Cloud
"GreatSoft has spent 15 years refining and developing a solution that solves the pain points felt by multinational accounting firms," says Bruce Morgan, GreatSoft's CEO. As the industry has grown and developed so too has the business and, in an effort to stay up-to-date with the times, GreatSoft realised the need to move their systems onto the cloud.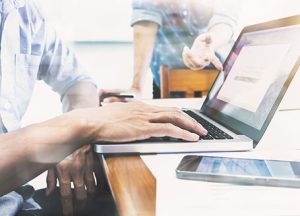 "When remote storage technologies such as iCloud and Google Drive became prevalent in everyday life, we understood the need for our clients to enjoy similar benefits with GreatSoft products, not just with Data Storage, but with real-time cloud computing software as well," says Roelf Botha, GreatSoft's Hosting Services Manager.
Botha continues by noting that the company currently has over 100 clients that all access their internal GreatSoft web-based application, namely GreatSoft CRM, and who all need access to a fast and reliable system. GreatSoft therefore needs a fast, secure, scalable and flexible cloud-based data center to ensure their clients' needs are met.
Local is lekker – and faster!
GreatSoft used to make use of another well-known cloud hosting solution however, as Botha explains that, "the company was not based locally in Southern Africa and Internet latency between the end-user and data center severely affected our application's performance."
Partnering with RSAWEB
GreatSoft therefore decided to leave their previous supplier and look for a local company to assist with their cloud-based requirements. This led them to partner with RSAWEB, making use of their Enterprise Cloud product. Enterprise Cloud provides GreatSoft with all the benefits of owning a Virtual Data Centre (VDC) without any of the maintenance or capital costs. Enterprise Cloud customers enjoy guaranteed secure online infrastructure and an incredibly fast and infinitely scalable system, plus access to a team of cloud experts for assistance.
Providing instant support and faster updates

Botha says: "Since moving to RSAWEB's Enterprise Cloud, we are now able to support clients instantly and analyze information without having to wait for remote access to be granted or data to be shipped to GreatSoft offices."
"Currently, there are over 700 users in total that utilize the GreatSoft CRM application on the Enterprise Cloud VDC," says Botha. "Enterprise Cloud has enabled us to deploy our latest software updates simultaneously to more than 100 of our clients. This ensures that our cloud-based clients instantly benefit from our newest features as soon as the software has passed the quality assurance phase." Botha also notes how easy it is to use the Enterprise Cloud online control panel and how his team appreciate the cloud infrastructure's ability to scale and the flexibility of the product.
Reduced costs
When asked how the move to Enterprise Cloud has affected GreatSoft, Botha commented that, "the success of our business is greatly based on our reputation in the market, proficient staff, a very good product and strong leadership. Enterprise Cloud is a tool that has allowed us to rapidly deploy our product at a lower initial cost to our clients compared to self-hosted products." A bonus, says Botha, is that, "the move to Enterprise Cloud has also allowed us to bring smaller firms on board as the localized cloud-based system is cheaper. This means we are able to offer the product to smaller firms who would otherwise not be able to afford the hardware costs of deploying the products in a traditional on premise solution."
Ultimately the move to RSAWEB's Enterprise Cloud has assisted GreatSoft in being able to innovate and adapt faster, service their clients quicker and for less money, and they have a system that is scalable and increases or decreases as they require.