At RSAWEB we're always doing more to make things easier for you to get online in the best possible way, with Fast Fibre Internet. Fibre gives you a clear reliable connection and insane speeds. With Fibre you can do all the things you love online so much faster; get your game on without any lag, work from home without interruption, download and backup files faster than ever, and stream everything in HD, buffer-free.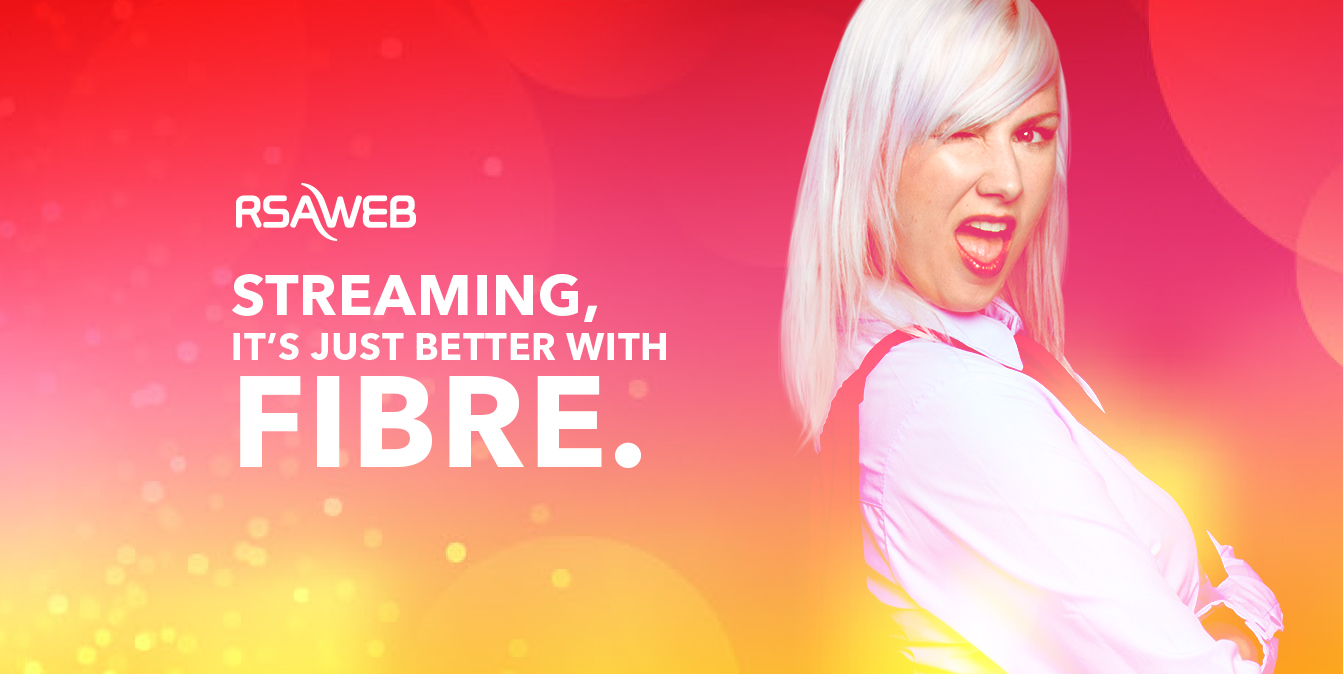 Streaming. It's just better with fibre.
We all know streaming is the future of entertainment as TV goes digital and for the best experience you're going to need a future-proof connection. Don't worry, that's where we come in, RSAWEB fibre gives you the best connection for a buffer free and smooth experience. With the speed and reliability of our Fast Fibre Internet, you can stream on multiple devices in HD at the same time, all without waiting for anything to load. If only picking something to watch was just as quick. 
This is why we decided to bundle our Fibre with a Roku powered Kwesé Play streaming device. Don't stress about having to setup multiple devices or finding the right cable or software to connect your pc to your TV screen. With Kwesé Play it's all plug and play, offering you over 200+ streaming channels, through the intuitive Roku platform, including YouTube, Netflix, NBA, Kwesé TV and Red Bull TV, giving you easy limitless access to a wealth of online sports and entertainment. With content including series, news, movies, fitness, music, cooking, sports and games you're getting so much more than TV, for much less than you'd expect.
It's Unlike TV.
Save big with the Super Streaming Sale
Get connected with Fast Fibre Internet for the best streaming experience and save up to R7000 in our Super Streaming Sale We're giving away a free Kwesé Play device on all 100 Mbps or faster uncapped packages ordered before 14 October 2018, in addition to a whole host of other savings up to the value of R7000. Savings also include a free premium router, free connection and/or installation, free 1 GB of mobile data monthly and a free hour of onsite support. The deal is only on for two weeks, so order now to save!