At RSAWEB, we're an extremely passionate bunch and non-more than our home consumer business unit head, Wendy-Anne Bailey.
 
After joining RSAWEB in 2015, Wendy spearheaded our expansion from being an enterprise internet provider exclusively to also providing fibre to the consumer market. Under her fierce leadership, we've connected thousands of South African homes to fast, reliable fibre, while continuing to offer tailored business solutions to our enterprise clients. 
 
We caught up with Wendy to get her views on the fast-paced information and communications technology (ICT) industry, her blossoming career and the role women play in technology. 
Q: What drew you to the world of technology?

 



Wendy: I entered the tech space because it was innovative and exciting to me. I also loved the idea of positively changing people's lives through technology. I've always been interested in technology from a business perspective and reading the former COO of Facebook, Sheryl Sandberg's book Lean In: Women, Work, and the Will to Lead, was an absolute life-changing experience.
Q: What do you enjoy most about working at RSAWEB? 
 
Wendy: For me, it's all about people. A company is only as strong as its employees, and we're extremely fortunate to have incredibly passionate staff, turning what we do into more than just technology and offering a seven-star customer-centric experience to everyone.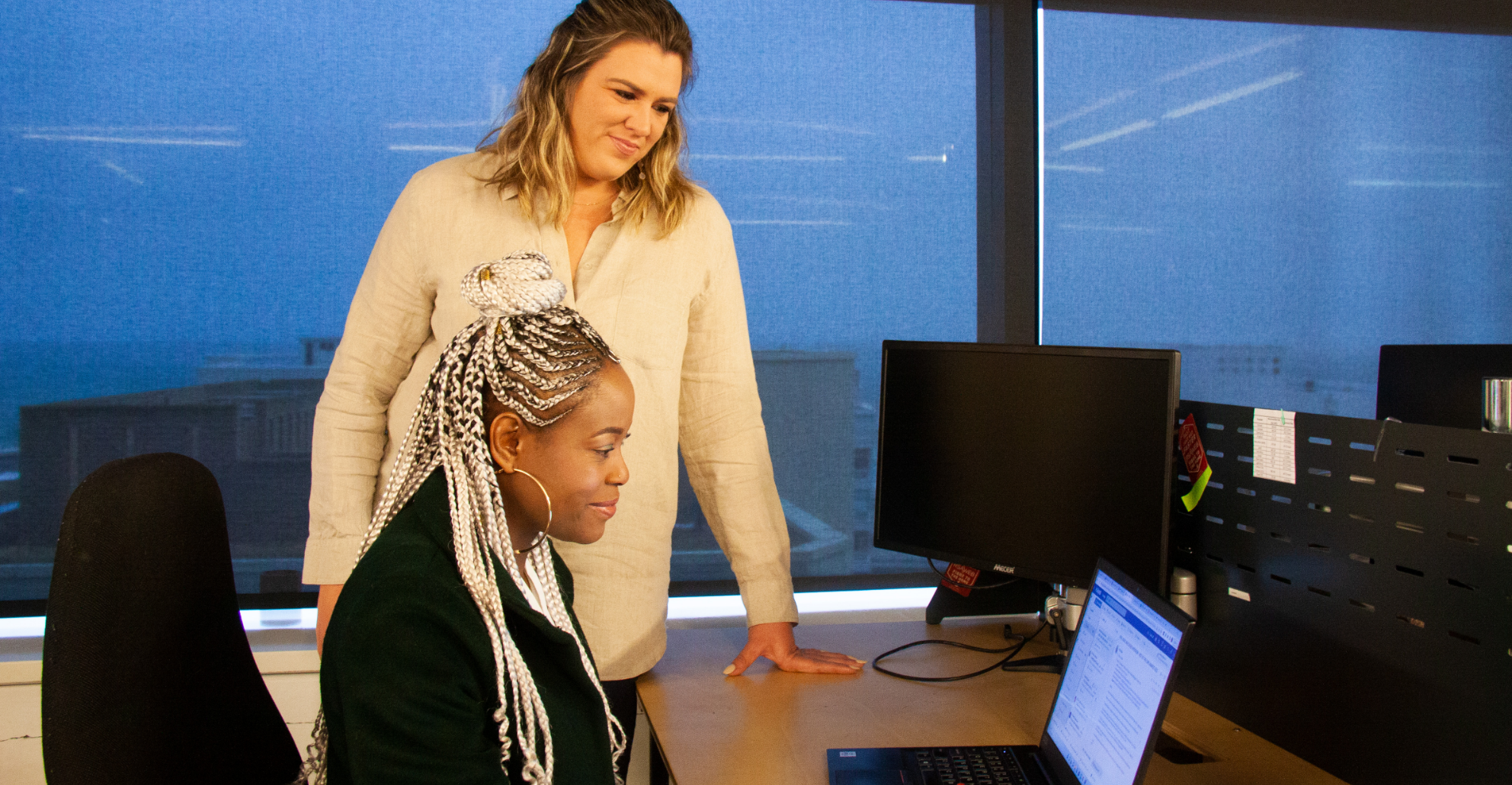 Q: What are the biggest challenges you've experienced working in the ICT industry?

 



Wendy: Technology is fast, constantly changing and often challenging. Yet, it's one of the most exciting industries. Being proactive is the key to success, as you need to be aware of the latest technological trends. You have to be adaptable and agile, especially when a well-planned project turns out to be 'old news'. It's all about staying on your toes, being prepared, and accepting change. 
Q: What has been the greatest accomplishment in your career thus far?
Wendy: My proudest achievement looking back has definitely been to see where we started with a small team and how we've built the company and grew into the passionate powerhouse we are today. Some people started as interns and are now leading teams and involved in strategic business decisions. I can't take credit for it, but I'm extremely proud of being a part of our growth. 
 

Q:

Why should the youth, and especially young women, enter the technology workspace?

 



Wendy: If every woman feels technology is only for males, and they don't study IT courses or try to enter the tech workforce, it will remain a gender-specific industry. At RSAWEB, we have an incredible mixture of genders and cultures, and I highly recommend anyone to start a career in tech if they feel passionate about connecting tomorrow. 
Want to enter the ICT industry?
Visit our careers page today if you want to enter the technology world and be a part of shaping our exciting future.