We've made changes to our Octotel fibre packages.
Over the past four years, in partnership with Octotel, we've done our best to manage and absorb all cost increases and have never passed a price increase onto our Octotel clients. However, price increases are sometimes unavoidable, especially to maintain the high level of service that you and our other customers have come to expect. Despite the ever-increasing costs of high calibre staff and annual cost increases by our suppliers, we've always avoided increasing our prices as much as possible. Our aim has always been to provide you with the best service and affordable fast fibre internet.
Due to changes from Octotel, there will be a price adjustment on specific packages from 1 September 2019. Our 10Mbps packages will see a slight increase and all other packages will be reduced! With the newly listed prices below we can continue to give you the service and connectivity you deserve at an affordable price. Please note that these changes will take effect from the first billing period for any orders that are yet to go live.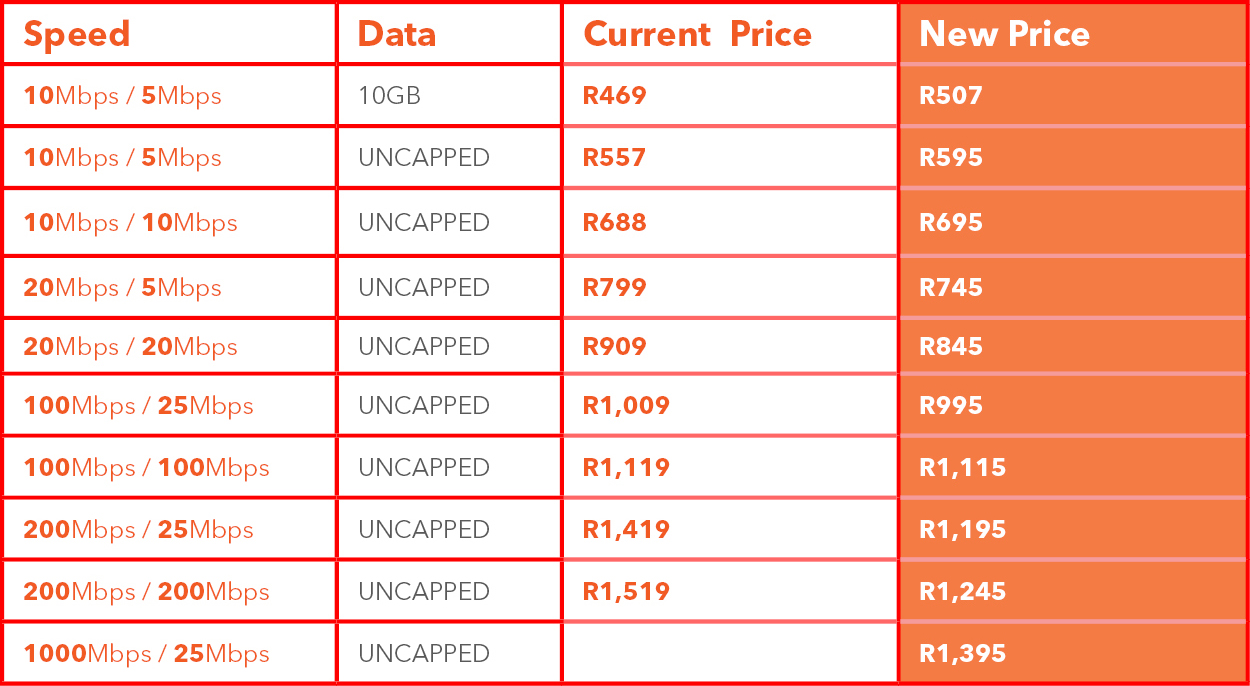 Thanks for being a great customer!
Don't hesitate to contact us on 087 470 0010 if you'd like to know more or upgrade your package.
In case you forgot, you can save up to R2500 when your friends sign up for fibre, refer them here, give us a call or email us to save.