Caxton & CTP Publishers & Printers Limited is one of the largest publishers and printers of books, magazines, newspapers and commercial print in South Africa. Collectively they publish a variety of newspapers and magazines and employ approximately 5 500 people in more than 40 different divisions within the business.
As one can imagine, keeping operations running smoothly and storing and securing all of Caxton's data is a mammoth task. About four years ago, Caxton realised that their existing environment wasn't able to scale to meet their ever-increasing requirements. It was then that they approached us to guide them in the adoption of a more scalable and flexible solution. This is what we implemented for them.

Cloud Servers managed hosting
Our Cloud Servers infrastructure means that Caxton doesn't have to deal with the hassle of physical hardware and it enables them to work off fast, secure, scalable and highly redundant servers. In addition, we provide a managed service for the Caxton environment, running the back-end infrastructure as well as the operating systems of the servers that are required for all the daily operations of the company's sites.
With our Cloud Servers managed hosting, we go beyond offering a data storage solution and provide customers with the support they need to ensure that their environment is always up and running optimally.
Real-time server status
In order to ensure that the systems are performing optimally at Caxton, our team of cloud experts constantly monitors Caxton's environments in order to track the performance of their servers. This enables us to resolve any issues that may occur as and when they happen. Caxton can focus on their business, while we ensure that their platform is always in working order. With Cloud Servers, real-time server status allows our team to see the health of an environment at a glance and thereby identify memory or space issues immediately.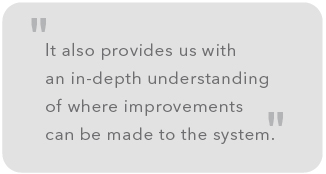 It also provides us with an in-depth understanding of where improvements can be made to the system. Caxton's IT team is able to call our engineers who will investigate and troubleshoot any problems they may be experiencing, saving time and improving efficiency in the process.

Additional benefits of being in the cloud
In addition to the benefits of the Cloud Servers managed hosting, Caxton also enjoys all the added advantages of operating in a cloud environment. These include:
No physical servers to manage. Caxton never has to worry about maintaining and managing physical infrastructure.
Constant performance monitoring. Caxton has continuous insight into what is happening in their environment.
Access to a team of experts. RSAWEB is always on hand with technical knowledge and recommendations to advise Caxton's IT team, including troubleshooting, problem-solving and advice on new project builds.
Data back-ups to highly redundant servers. RSAWEB's Cloud Servers offer highly redundant systems that are low risk – the back-ups ensure the environment and provide increased data protection.
RSAWEB's Cloud Servers are trusted by thousands of cloud-server owners using petabytes of storage and terabytes of RAM. To find out more about moving your business to the cloud, contact us today on 087 470 0000 or email us at [email protected]